Building blocks are a favorite among child development specialists, but many toddlers prefer to play with magnetic bricks and tiles. Although these toys are suitable for free play, they don't help children learn balance and stacking in the same way as classic cubes.
Research confirms that playing with stacking cubes is not only fun, but also beneficial for children's learning. Stacking blocks teach physical concepts such as cause and effect, force, speed and gravity. They also foster emotional growth and resilience, and allow exploration of imagination and spatial-visual relationships. Cubes are therefore an excellent science toy.
Parents often don't know what to expect when their children play with blocks. Many think their toddler must build huge cities and towers, but this is not accessible to young children. Here's what you can expect from cubes, depending on your child's stage of development:.
What is the right age to offer stacking blocks to a baby?
From 16 to 18 months, your baby can try to build a tower by stacking up to three cubes on top of each other. To succeed, he must align the cubes and place them in a balanced way, releasing them at the right moment to prevent them from falling.
Between 18 and 22 months, your toddler will be able to build a tower of four cubes, and later on, stack up to six cubes. At this stage, building a tower together can become a fun challenge. And when the tower is finished, you can happily knock it over to celebrate the achievement! 🎉.
Playing with stacking blocks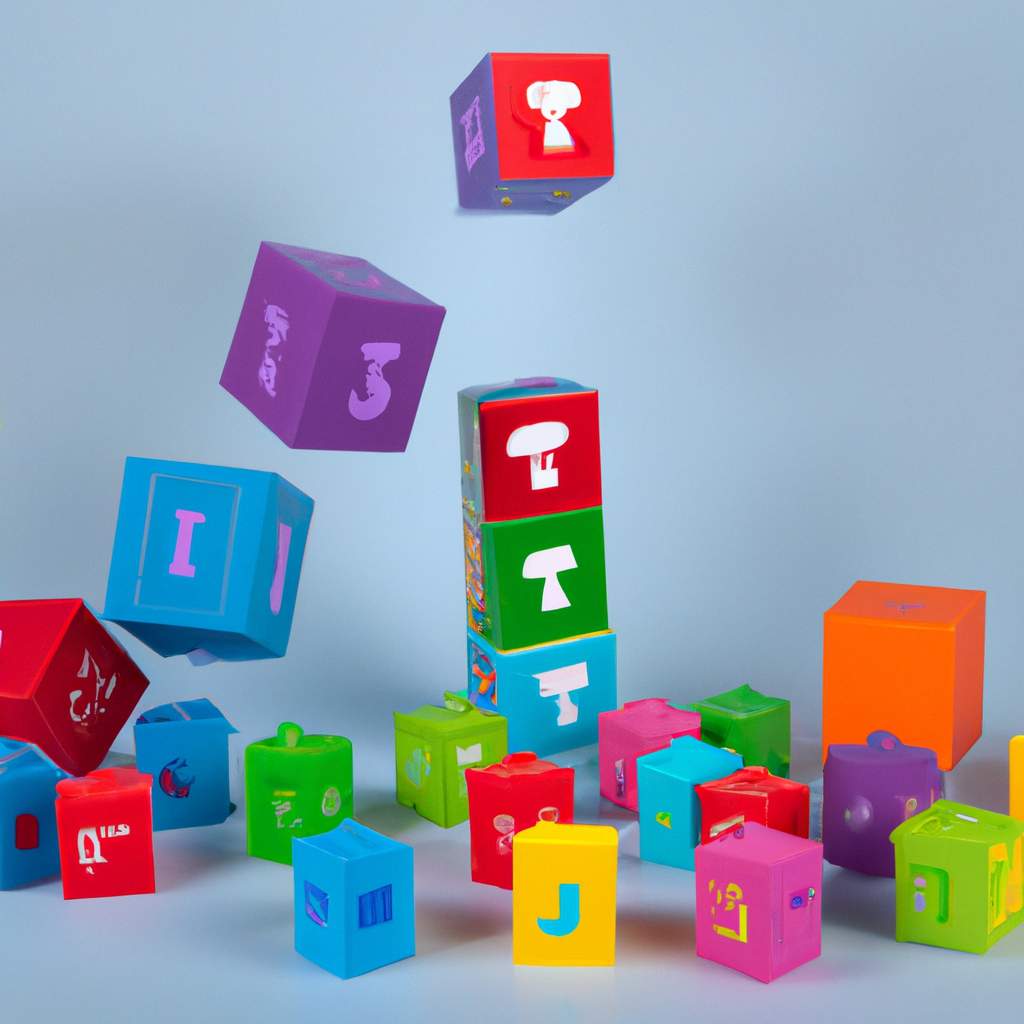 At the age of 23 to 26 months, your child may be interested in imitating you as you line up a few cubes horizontally. This requires precision, a new skill for your toddler. To successfully reproduce your row of cubes, he'll need practice and patience.
Stimulating the imagination with cubes
Around the age of three, children start to play more creatively and imaginatively with cubes. They can build bridges, arches, tunnels and other complex structures. They also start to sort cubes and create roads, paths and patterns. Your child may begin to tell stories using what they've built, and act out their own experiences.
The timeless appeal of cubes for all ages
Cubes are a versatile and beneficial toy for children's development. They offer many learning opportunities, encourage collaboration and help develop essential skills such as problem-solving and communication. Teachers often use them to teach different subjects, such as math, science and languages. Cubes are an invaluable tool for stimulating your child's brain and fostering his or her development.
Discover the full range of Montessori games on the Les Jeux Montessori specialized boutique.