In the world of education, the Montessori method is increasingly recognized and appreciated for its child-centered pedagogical approach. But what are Montessori activities? In this article, we invite you to discover the fundamental principles that define Montessori activities and how they promote children's overall development.
The key principles of Montessori pedagogy
To fully understand what a Montessori activity is, it's essential to know the principles on which this innovative pedagogy is based. Here are some of the key principles that characterize the Montessori method:
Autonomy: Montessori activities are designed to help children develop their autonomy, offering them a structured, secure environment in which they can progress at their own pace.
Respecting children's rhythms: Every child is unique, and Montessori pedagogy recognizes that each individual learns and develops differently. Activities are designed to adapt to each child's own rhythm.
Experiential learning: Montessori activities are designed to stimulate children's senses, inviting them to experiment, explore and manipulate their environment to build their own knowledge.
Global development : The Montessori method considers the child as a whole, fostering the harmonious development of all his or her faculties: intellectual, sensory, motor, emotional and social.
How do you recognize a Montessori activity?
Now that we've covered the key principles of Montessori pedagogy, let's turn our attention to the characteristics that define a Montessori activity. Here are a few things to consider:
Equipment: Montessori activities are based on the use of specific materials, designed to be aesthetic, attractive and adapted to the child's needs. They are generally the right size for the child to manipulate easily, and are made from natural materials such as wood, metal or fabric. Discover our Montessori materials
Presentation: The way activities are presented is also essential. Materials should be well-organized, accessible and inviting, to encourage children to take an interest and explore on their own.
Progress : Montessori activities are organized sequentially, enabling children to gradually develop their skills and knowledge in a specific area.
Error control : An important feature of Montessori activities is the presence of an error-checking mechanism, enabling children to check for themselves whether they have succeeded or not, thus fostering their autonomy and self-confidence.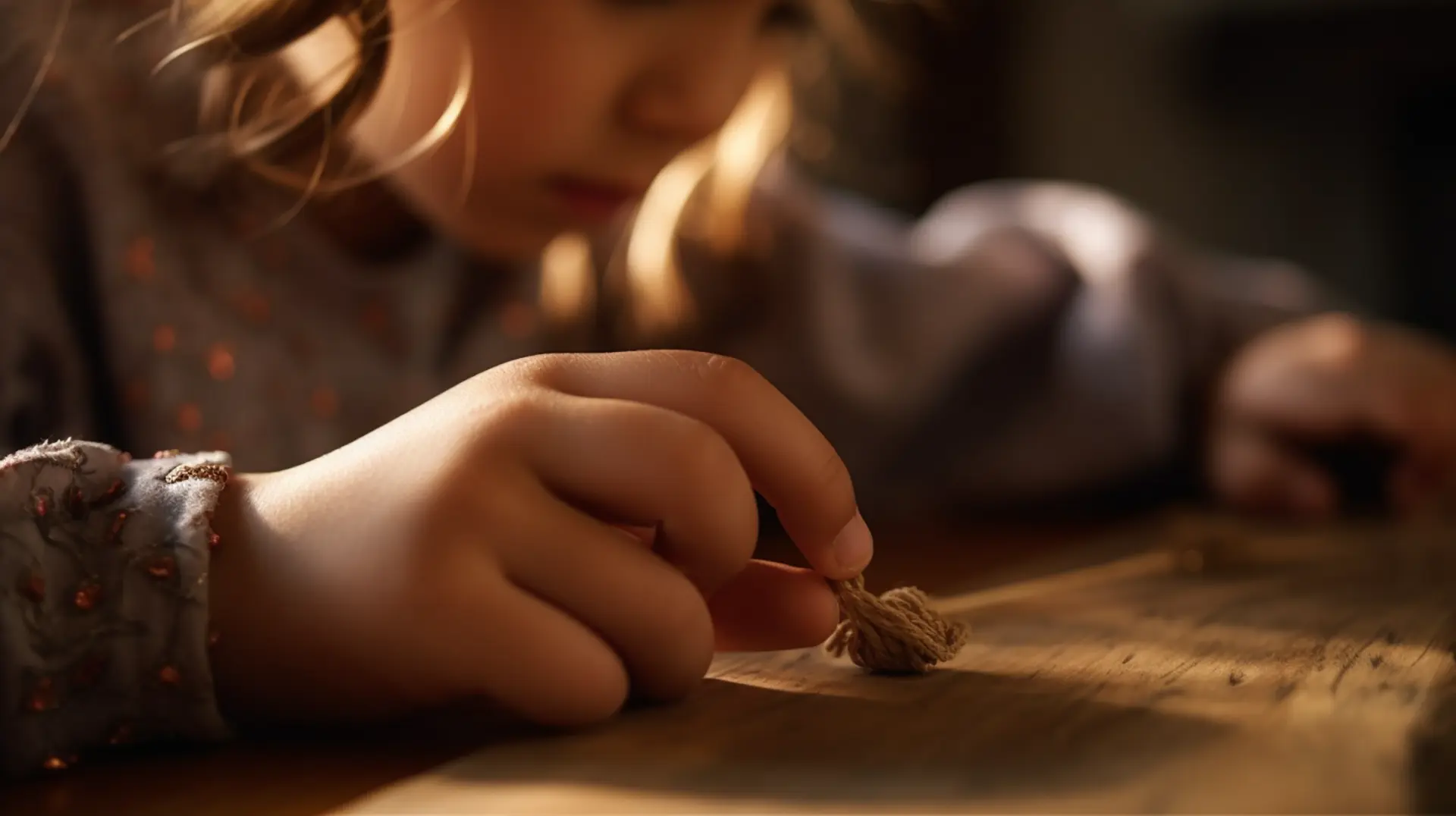 Examples of Montessori activities according to learning areas
To illustrate in concrete terms what a Montessori activity is, here are a few examples of classic activities proposed to children according to the different areas of learning:
Practicalities : The activities of practical life are designed to develop children's motor skills, coordination and independence. Examples: pouring seeds from one container to another, buttoning or unbuttoning a picture frame, washing dishes.
Sensory : Sensory activities enable children to refine and develop their senses. Examples: sorting objects by color, size or shape, identifying different textures with hands or feet, listening to and recognizing sounds.
Language : Language-related activities encourage the development of oral and written communication. Examples: learning to write with rough letters, reading words with word cards, playing with objects and associating them with their names.
Mathematics : THE mathematical activities promote understanding and learning of numerical concepts. Examples: use number bars to learn to count, solve geometric puzzles, manipulate golden beads to understand the decimal system.
Montessori activities at home
It is entirely possible to apply the principles of Montessori pedagogy in your homeMontessori activities are adapted to your child's age and needs. Here are a few ideas for Montessori activities at home:
Prepare a snack together, letting the child cut fruit or spread butter on bread.
Make a herbarium by collecting and classifying leaves, flowers or seeds according to their characteristics.
Create a cozy, inviting reading corner, where children have access to books adapted to their age and interests.
Organize a creative workshop using different materials (paint, clay, collage) to stimulate children's creativity and self-expression.
Whether proposed in a Montessori school or at home, a Montessori activity is characterized by its respect for the fundamental principles of this pedagogy, offering the child a stimulating environment adapted to foster his or her overall development.