THE Montessori games are recognized for their ability to foster children's overall development, in particular by stimulating their creativity. These educational games and workshops are characterized by their respectful approach to each child's rhythm, while encouraging autonomy, concentration and sensory exploration.
Montessori pedagogy as a vehicle for creativity
The Montessori method, developed by Maria Montessori at the beginning of the 20th century, is based on a global vision of education, which takes into account both body and mind. The main aim of this approach is to help each child develop his or her own skills, sense of initiative and creativity, by providing a suitable environment and appropriate tools.
Montessori games are designed to meet the specific needs of children at every stage of their development. They offer a variety of activities that call on different skills, such as fine motor skills, hand-eye coordination, spatial perception and visual and tactile discrimination.
By allowing children to experiment freely, without constraints or predefined expectations, these games help stimulate their imagination and creativity, as well as their ability to find original, innovative solutions to the challenges they face.
Focus on some Montessori games for creativity
Artistic reproductions
In Montessori workshops, it is not uncommon for children to be offered reproductions of works of artto introduce them to the history of art and awaken their aesthetic sensibilities. Children are invited to carefully observe these works, then reproduce them themselves, using a variety of techniques and materials (painting, collage, modeling, etc.). This type of activity not only fosters creativity, but also the development of skills such as concentration, patience and attention to detail.
Creating mandalas
THE mandalasThese geometric designs, which start from a center and develop into concentric patterns, are an excellent medium for stimulating children's creativity. In Montessori workshops, children are usually invited to create their own mandalas, using templates or simple shapes that they can then personalize with a variety of colors and patterns. This activity helps develop fine motor skills, shape and color perception, and hand-eye coordination.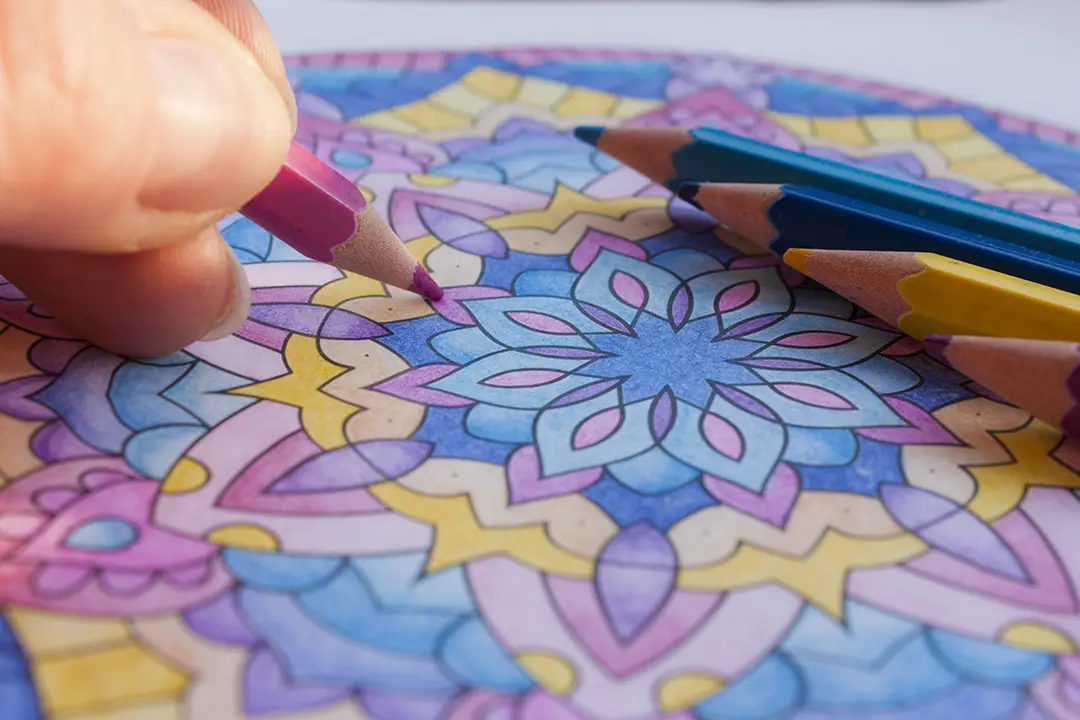 Gardening and the creation of mini-gardens
Interaction with nature is also an essential element of Montessori pedagogy. Children are therefore encouraged to take an active part in gardening activities, sowing, planting and tending plants. They can also create mini-gardensThese workshops help develop creativity, but also respect for the environment and responsibility. These workshops not only develop creativity, but also respect for the environment and responsibility.
Ideas for setting up Montessori workshops at home
It's perfectly possible to integrate the principles of Montessori pedagogy at home, by offering regular creative workshops adapted to your child's age and interests. Here are a few ideas for activities you can easily set up:
Making homemade modelling clay A simple, economical recipe that lets you vary textures and colors to stimulate children's creativity.
Mosaic with shells An original activity to develop fine motor skills and visual perception, while making the most of the treasures collected during walks along the seafront.
Fabric painting Let your child express his or her creativity by customizing clothes, bags or cushions with special fabric paints.
Creation of cardboard objects Recover packing cartons and let your child transform them into toys, furniture or decorations for his or her room.
In conclusion, Montessori games are a wonderful tool for stimulating children's creativity, while providing them with a caring environment that respects their overall development. Don't hesitate to draw inspiration from this educational approach to offer your child varied and enriching activities that will help them develop their skills, autonomy and self-confidence.