Montessori games have won the hearts of many parents around the world. They enable parents to support their children's growth and development while respecting their rhythm and individuality. In this article, we'll find out why so many parents are satisfied with this pedagogical approach, and give you some tips on how to choose the right Montessori games for your child.
Understanding the Montessori method
Before diving into the world of Montessori play, it's important to understand the principles on which this educational method is based. The Montessori method was developed by Maria Montessori, an Italian educator and physician, in the early 20th century. It is based on the idea that each child has a unique potential that can be developed through the right environment and activities adapted to his or her needs and interests.
A child-centered approach
One of the fundamental aspects of the Montessori method is to place the child at the center of his or her learning. Unlike other methods, which may impose a specific pace or objectives on children, the Montessori method encourages autonomy and self-confidence. Montessori games are designed to help children learn and grow at their own pace, in accordance with their needs and desires.
Special attention to the environment
The environment plays an essential role in the Montessori method. Games and activities must be adapted to each child's age, level of development and interests. This allows the child to evolve in a stimulating environment, rich in discovery.
The benefits of Montessori games for children
Montessori games have many advantages for children. Here are just a few of the main benefits:
Developing cognitive skills : Montessori games are designed to develop skills such as logic, memory, concentration and problem-solving.
Sensory Awakening : Montessori games also encourage the development of the senses, with varied materials and textures to stimulate sight, hearing, touch and more.
Learning by doing : The Montessori method is based on the idea that children learn best by doing things themselves. Montessori games allow children to experiment and manipulate to better understand the world around them.
Socialization and cooperation : Montessori games also encourage socialization and cooperation between children, teaching them to share and help each other.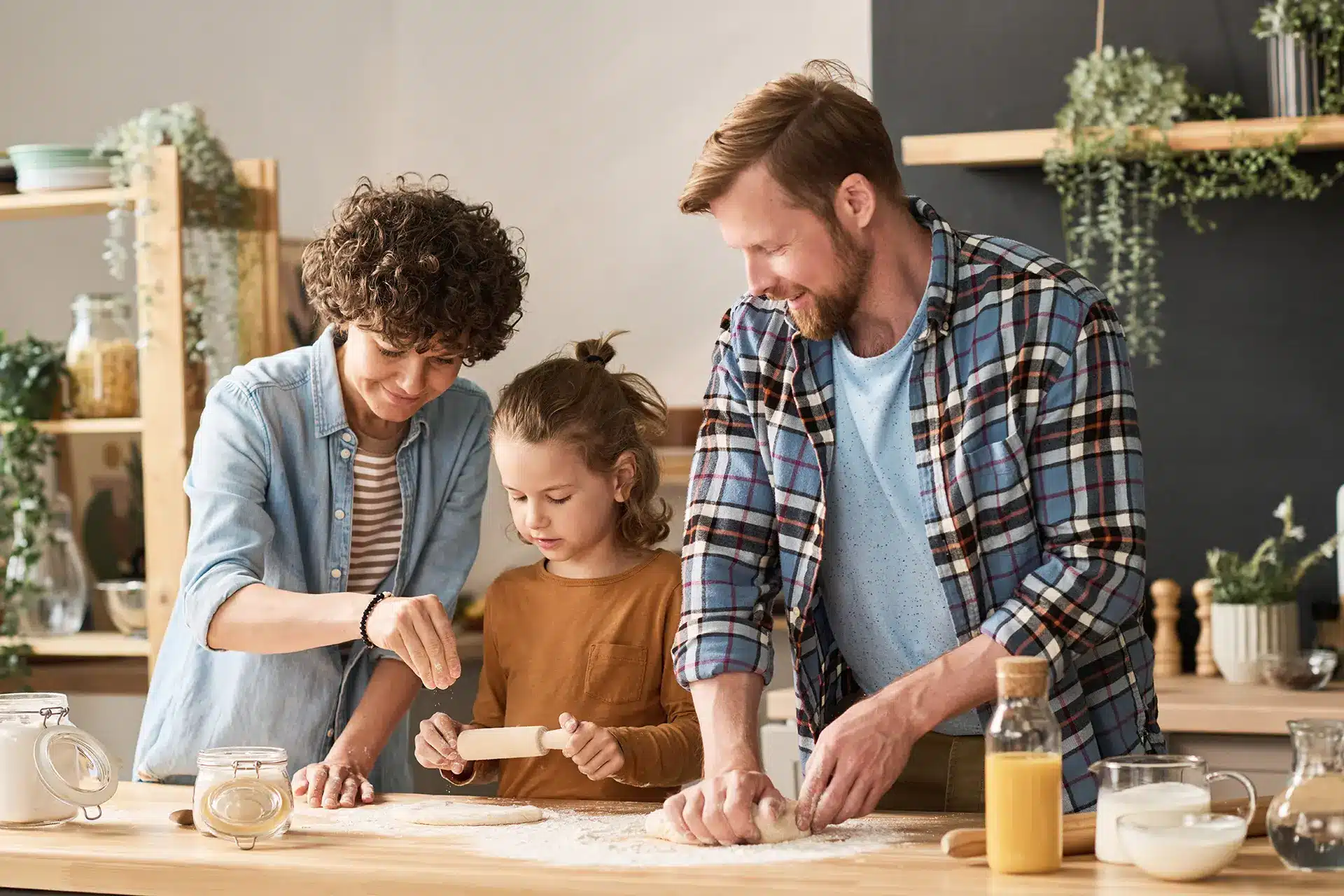 The secrets of satisfied parents: choosing the right Montessori toys
To take full advantage of Montessori play equipment and guarantee parent satisfaction, it is essential to choose age-appropriate games and needs of each child. Here are a few tips to help you make the right choice:
Opt for evolutionary games
Montessori games are often designed to evolve with the child, according to his or her level of development. This makes it possible to follow the child's progress and offer ever more stimulating activities. When choosing a Montessori game, make sure it offers several levels of difficulty and can be used over a fairly long period of time.
Favour natural materials
The Montessori method places great emphasis on natural materials such as wood, cotton and wool. These materials offer better quality and durability than plastics or other synthetic materials. What's more, they're more pleasant to the touch, helping to awaken children's senses.
Make a varied selection of games
To provide a rich and stimulating environment for your child, it's important to diversify the Montessori games and activities available. You can opt for games that develop different skills, such as fine motor skills, logic, language and creativity.
Seek advice from other parents
To make sure you make the right choice from among the many Montessori games available on the market, don't hesitate to ask the advice of other parents who have already tested these games with their children. Their experience and advice can help you select the games best suited to your child.
In a nutshell
Montessori play equipment is an excellent way to support your child's development while respecting his or her rhythm and individuality. To ensure your child's satisfaction, it's important to choose playthings that are adapted to each child's age and needs, using natural materials and diversifying the activities on offer. Don't hesitate to draw on the advice and experience of other parents to make the best possible choice for your child.