An emblematic figure in the world of education, Maria Montessori traveled an extraordinary path to develop an educational method that continues to influence teaching worldwide. In this short biography, discover the key stages in the life of the founder of the Montessori method and how her discoveries revolutionized pedagogy.
Maria Montessori's beginnings
Born in 1870 in Chiaravalle, Italy, Maria Montessori grew up in a family open to progressive ideas. Her father, Alessandro Montessori, was a civil servant, while her mother, Renilde Stoppani, was a cultivated feminist. During her childhood, Maria Montessori showed great intellectual curiosity and an independent spirit.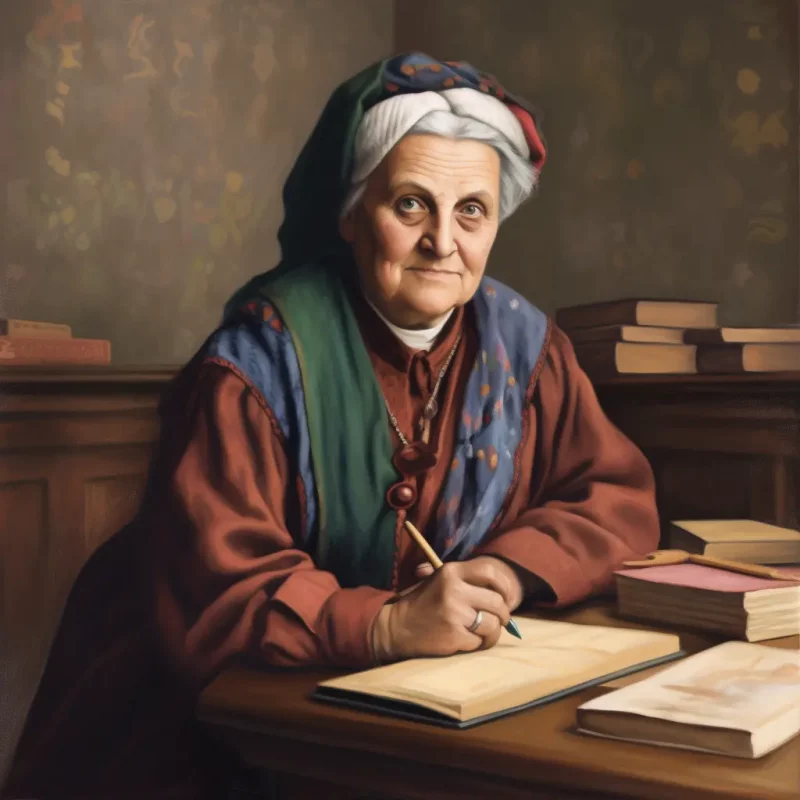 A brilliant academic career
Despite the obstacles posed by the sexism of the time, Maria Montessori succeeded in establishing herself in fields traditionally reserved for men. In 1894, after graduating from the University of Rome, she became the first woman doctor in Italy. Specializing in psychiatry, she devoted herself mainly to the study of mentally handicapped children.
The influence of the work of Jean Itard and Édouard Séguin
During her studies, Maria Montessori discovered the work of French doctors Jean Itard and Édouard Séguin. She draws her inspiration from their methods to develop a pedagogical approach based on observation, manipulation and child autonomy.
The first educational experiments
In 1900, Maria Montessori was appointed director of an institute for mentally handicapped children in Rome. There, she put her pedagogical ideas into practice and achieved remarkable results: several of her pupils even succeeded in entering traditional elementary school.
Intrigued by these successes, she set about applying her method to so-called "normal" children. In 1907, she opened the first Casa dei Bambini (Children's Home) in an underprivileged area of Rome. Here, too, she saw significant progress in the children, who learned quickly thanks to appropriate teaching materials and an environment conducive to their autonomy.
The Montessori method is spreading around the world
With these encouraging results, Maria Montessori's reputation grew rapidly, and her educational method began to be adopted in many countries. As early as 1911, Montessori schools were opened in the United States, England and Switzerland. The methodology continued to spread throughout the world during the 20th century.
The principles of the Montessori Method
The Montessori method is based on several fundamental principles:
Autonomy: children are encouraged to experiment and discover for themselves, in an environment that fosters their development.
Respecting sensitive periods: Every child goes through periods when he or she is particularly receptive to certain skills, such as language or motor skills. The Montessori Method takes these moments into account to provide appropriate teaching.
Educational materials : designed specifically to meet the needs of children, it helps them to understand abstract concepts through concrete manipulations.
Individualizing learning: each child progresses at his or her own pace, unconstrained by predefined programs or peer comparisons.
The role of the educator : he's not a transmitter of knowledge, but a guide who accompanies the child in his discoveries.
Find out more about the Montessori principles in the article " 10 principles of the Montessori method" 
Maria Montessori: a committed visionary
Throughout her life, Maria Montessori dedicated herself to promoting her educational method and campaigning for the recognition of children's rights. She traveled the world training teachers and founding Montessori schools. In 1929, she founded the Association Montessori Internationale (AMI), which continues to promote her ideas today.
Maria Montessori died in 1952 in the Netherlands, leaving behind a rich and inspiring legacy. Her educational method is now practiced in over 20,000 schools in almost 110 countries, testifying to the lasting impact of her discoveries on the world of education.